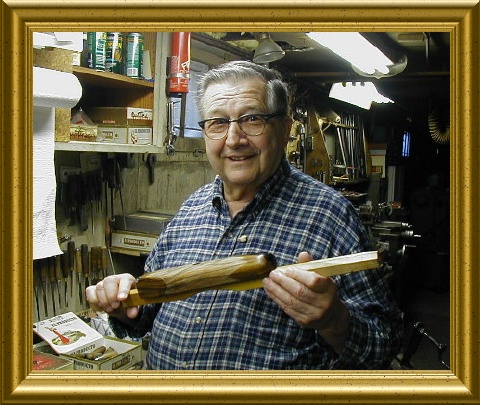 Al Biesen was born in Lacrosse Wisconsin in 1918 and started building custom guns in the 1940's. At the end of that decade he approached Jack O'Connor about restocking a rifle for him. Jack felt that the rifle was "too pretty" and requested he build another one.
This second rifle was a featherweight, pre-64 Model 70 Winchester with the now famous fleur-d-leis checkering pattern. Jack considered this rifle his favorite. Many of Jack's articles and stories talked about his favorite Biesen rifle. O'Connor's writings helped make Al Biesen one of the most famous gun makers in the world.
Al Biesen passed away at the age of 98 on April 14, 2016
---
Copyright (c) 2018 Biesen Custom Guns. All rights reserved.