Three Generations of Craftsmen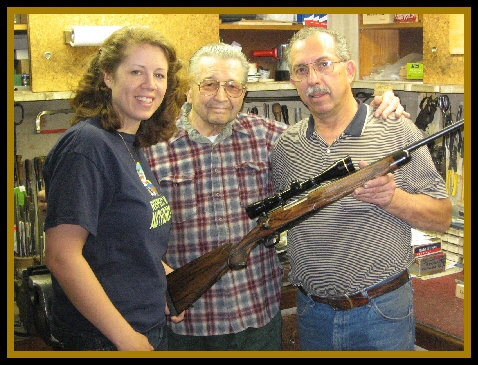 Al Biesen started building custom sporting rifles in the 1940's. Roger Biesen joined his father working side by side for over 30 years, producing the same outstanding craftsmanship. In the early 1990's the third generation (Roger's daughter) Paula Biesen-Malicki, joined her family as a custom firearms engraver.
We have customers world wide, all with one thing in common; The satisfaction of knowing that they are hunting with one of the finest and most reliable performance rifles available.